Description
Finally, a truly comfortable & relaxing bath experience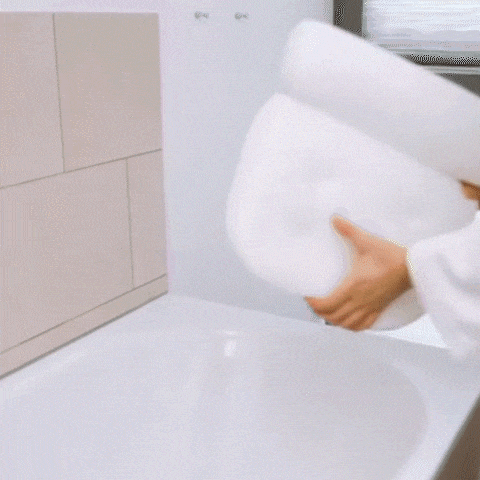 Recreate The Spa Experience At Home
After a long day, everyone needs a long rejuvenating bath. Using Sampfel you can intensify the soothing pleasure by resting your head on our cloudy pillow.
We've recreated the spa experience using 3D air mesh technology, resting your head on Sampfel is like experiencing a neck massage. Simply push the suckers into the bath and you've installed it.
Neck fatigue and pain vanish when you dive into the luxurious comfort Sampfel creates. Our bath pillow will bring you tranquility and relaxation, you only need to prepare your bath and lay down to reap the benefits.
Why Sampfel is for you
Dive into relaxation- Let your head sink into a state of bliss. Take some time for you and fall into the luxurious comfort and relaxation you deserve.
A true spa experience- Rest your tired neck and elevate all the tension from the long day. The ergonomic air meshy wonder recreates what a spa feels like.
Eternal bliss- Sampfel keeps its integrity after hours of soaking! Dry it to regain its form and bring it again to the tub for eternal relaxing comfort.
5 Reasons Why Baths Are Great For Your Health 
🛁 BATHS CAN ELEVATE YOUR MOOD: Studies show that having a bath can diminish feelings of depression and pessimism.
🛁 THEY CAN HELP YOU SLEEP BETTER: Soaking in a warm bath will raise your body temperature, and exiting will more rapidly cool it down, thus instigating the production of melatonin, and better preparing you for sleep.
🛁 A HOT BATH CAN HELP RELIEVE MUSCLE PAIN: Heat will get your blood moving, which is not only great for circulation but can also help sore or tight muscles to relax
🛁 BATHS CAN RELIEVE COLD AND FLU SYMPTOMS: Steam from a hot bath works wonders for stuffy noses and bad coughs. Congestion is caused by inflammation in your nasal passages and steam gets the blood vessels in your face and nose moving, thus loosening any mucus blockage!
🛁 BATHS CAN SOOTHE IRRITATED SKIN: While scalding baths can make your skin more irritated, a warm bath in combination with certain essential oils, like coconut, olive, or lavender, and also oatmeal can better hydrate and heal dry or irritated skin.
What you need to know
Directions: Fit the bath pillow to the inside of your tub (must be dry). Press firmly to allow the suction cups to be secure
After-Use Care: Simply, hang your Sampfel bath pillow to dry for a few hours like above.
Payment & Security
Payment methods
Your payment information is processed securely. We do not store credit card details nor have access to your credit card information.
---
Security